How does it work? What is this made of? Is it possible to invent something different, better different? At Mechatronics, we ask these questions to come up with brilliant ideas. You don't believe us? Come meet us on Saturday, 28 May, between 10:00 and 16:00. We'll show you why it's desirable to become a part of our community!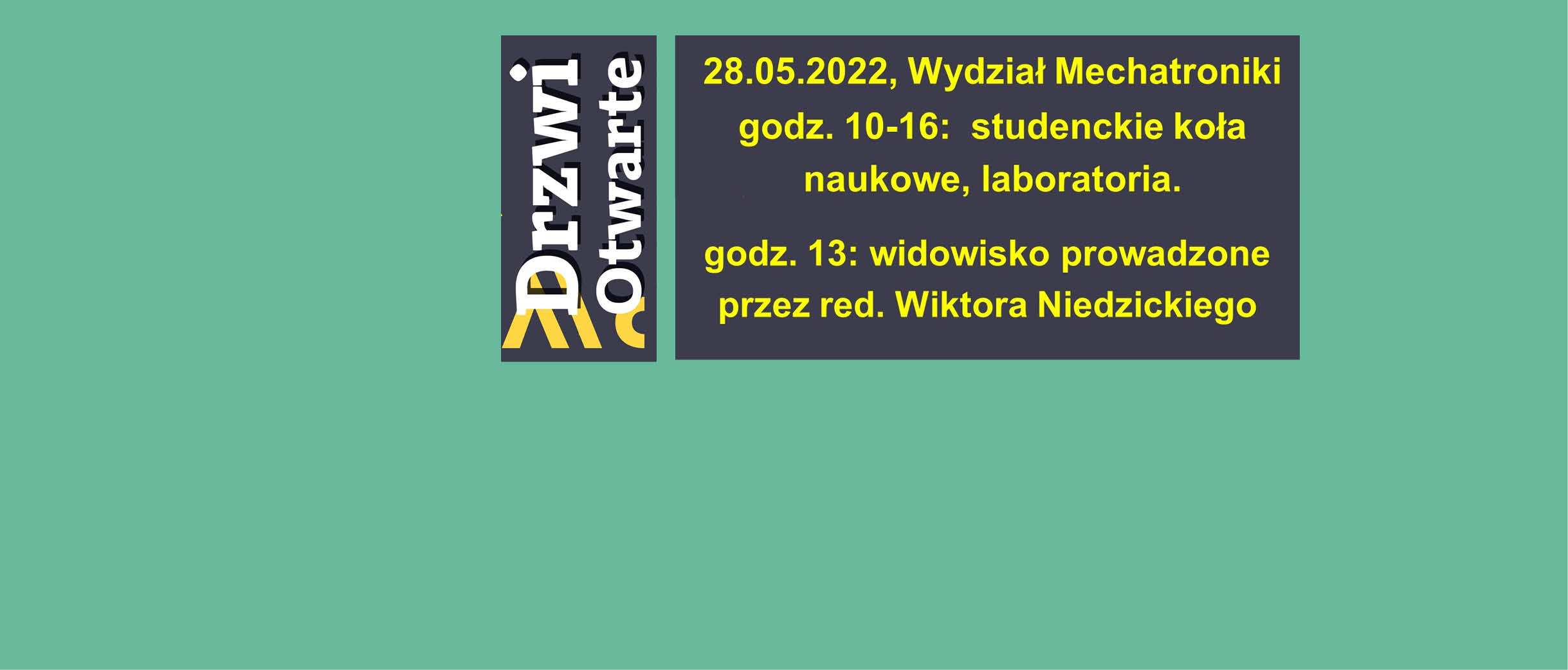 You can already sign up for the celebration of 60th anniversary of Faculty of Mechatronics founding (former Faculty of Precise Mechanics), scheduled for 3 June 2022 - link to the registration form.
There are a plethora of points on the agenda for the participants, along with a package of gifts commemorating this occasion, a faculty bag and some publications.
Internal, current information and deadlines, as well as forms and printables, can be found on the SharePoint Platform.
The Faculty of Mechatronics has been developing 3D scanning methods for many years. In the last decade we have also started research work in the field of 3D measurements performed many times per second, from many directions simultaneously. The main measurement objects are people in motion. Collaboration with male and female students of the Faculty is welcomed in the implementation of the project work.
Monday, Tuesday, Thursday 10:00-15:00
(brake 12:30-13:30)
Wednesday 13:30-15:00
Friday 10:00-12:30
15.06.2022 (Wednesday) – end of summer term classes and courses
17.06.2022 (Friday) – start of summer exam session
20.06.2022 (Monday) - B2-level foreign languages exam
30.06.2022 (Thursday) – last day of summer exam session
01.07.2022 (Friday) – start of summer holiday
01.09.2022 (Thursday) – last day of summer holiday
02.09.2022 (Friday) – B2-level foreign languages exam, start of autumn exam session
10.09.2022 (Saturday) – deadline for submitting 1st degree studies diploma paper